Catherine Gayle Arnason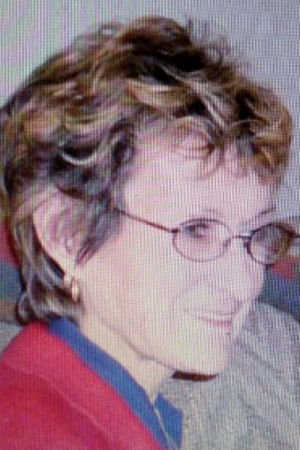 June 18, 1944 — June 2, 2013
Catherine Gayle Arnason (Ford), 68, of Peoria passed away on Sunday.
Born in Huntington Beach, Calif., she was the daughter of the late Louis and Eula Mae Ford. She was also preceded in death by her son, Richard Shane Wenig.
She is survived by her husband of 45 years, Jack Arnason; two daughters, Cori Hoggatt and Teri Arnason; three sons, Bill Arnason, Steve Arnason and Charles Wenig; eight grandchildren; one great granddaughter, Kendra Hoskins; three sisters, Louise Evans, Pat Owen and Sheila Gardner; and one brother, John Ford.
Her greatest joy was to be with her family. Times would involve laughter and silliness at each and every gathering. She loved crafting, sewing, cooking and dancing.
"As our mother her love and lessons provided strength to grow. As a wife, her love carried a wonderful marriage. As a sister, communication created strong bonds. As a daughter she created lasting memories for her parents. As a grandma she shared giggles and tons of happy hugs. She will forever be held in our hearts and thoughts."
The family will receive friends on June 16 at her home in Peoria. Sentiments can be mailed to 29699 Peoria Road, Shedd, OR 97377.